Ariana Grande, Miley Cyrus, and Lana Del Rey finally dropped a new banger "Don't Call Me Angel" and we have truly been blessed by the angels above. "Don't Call Me Angel" is part of the soundtrack for the upcoming Charlie's Angels reboot, but who cares about that, because the music video itself is all we could ask for.
The 3:52-minute vid is filled with all kinds of badassery at the hands of Ariana, Miley, and Lana – think: knife throwing, boxing, and helicopters – but the best part is the outfits.
She donned her trademark high pony and over-the-knee boots, with a crystal-encrusted bustier – I warned y'all it was sexy.
As if that wasn't enough: OUTFIT CHANGE! She traded up her glitzy white look for a fallen angel type of vibe, posing in a black mini dress and matching wings that have Victoria's Secret Angels everywhere shaking.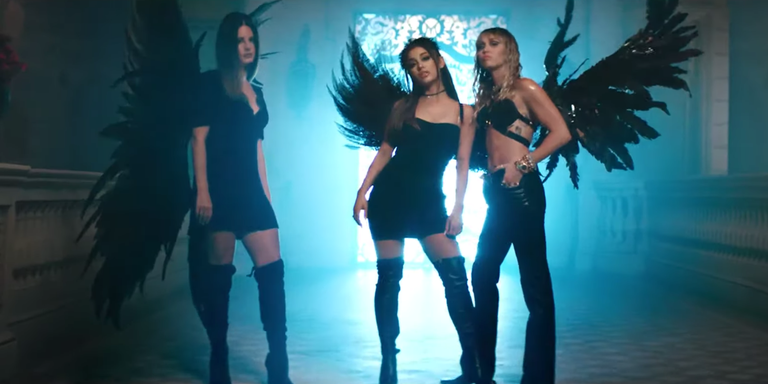 [affegg id=11]